Training at WINSOM Farm, under its head trainer STEVE FARKOS, offers unique training methods to develop viable DRESSAGE, EVENT and JUMPER competitors. The consistency and the intensity of our programs are structured according to the short term and long term goals of the student. Steve believes in building teams and promoting support for each other. He is an active member of the USEA, USET, USDF, and the IDCTA and asks his students to become active members also. Steve offers you his knowledge and experience so that you can make your riding and show season better, more consistent and, most of all, fun.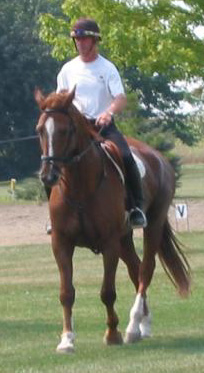 Board: $410 per month
Lessons: $50
Full Training: $300 per month (plus Board)
Services and Current Pricing
Click the picture to learn more about Steve and his training philosophy.